Forget the stereotyped images of older people struggling to use computers, phones, and the internet. Older Australians are making technology work for them. And if you're a reluctant user, take heart. There's a lot to gain and you don't have to master everything.
For the senior adults in regional South Australia, we hold regular classes to help improve online skills. If this is you and you already have a device and some basic knowledge, this is a wonderful way to upskill.
You can also find many helpful guides and resources about online technology and security. If you're still working out how to get online in the first place, read on for some tips.
Narrow down the technologies that will be useful to you
Devices often have so many functions, it's overwhelming. A phone is not merely a phone but has camera, messaging, web browser, social media, email, alarms, calendars, and a multitude of apps. The reality is most people of any age only use a small number of these.
If you only learn how to use a handful of features on your phone, tablet, computer, or other device, you're not an imposter. You're being smart and making it work for you.
When shopping for a digital device, take the time to find one that offers what you really want. Don't allow yourself to be upsold with features that you'll never need. They could just make the device seem unapproachable.
If you're still working out the basics, ask yourself: which digital tools and services make the most sense for me? Consider the following:
Internet banking
Conducting most of your banking online is one of the great benefits of the digital age. You can see all your accounts and transactions at a glance, transfer money and pay bills all from the comfort of your home, at any time of day. It's very secure so long as you make sure you are accessing the official website or app.
Telephone health consultations and digital prescriptions
Some health concerns – especially minor and ongoing ones – can now be discussed with your doctor in a phone consultation, saving you a trip to the clinic. And some prescriptions can be sent to your phone in a message that will be scanned when you visit the pharmacy.
Ask your pharmacy about ordering repeat prescriptions online. They'll send you a message by phone or email when it's ready to pick up. Obviously, some things will still require in-person visits, and MMACG home care package services can help with errands and transport when you need them.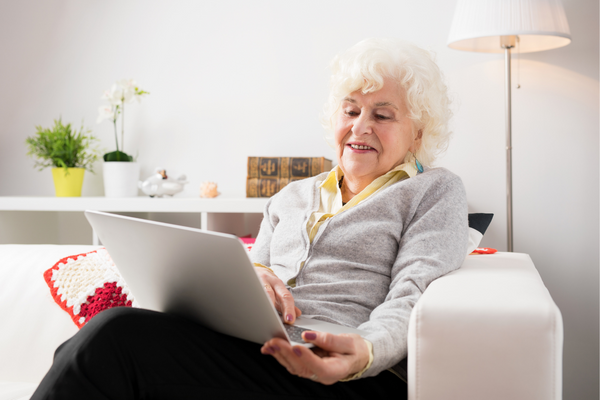 MyGov services including Centrelink, ATO and Medicare
We're not here to tell you that online government services are easy to negotiate. But at least you should be able to save some time that you otherwise might spend waiting in a queue at a service centre. You can check on your vaccination status, view and download tax statements, view Centrelink letters and payments, and more.
Connecting with friends and family far away
Video calls through online platforms such as Zoom have become much easier to use and more reliable. They're an amazing way to connect with loved ones who are far away, or when you're not very mobile.
Digital technology is often accused of making us less social (think kids with faces buried in phones). But used wisely, it can bring people together. Again, your in-home aged carer can help with the setup.
Streaming services for entertainment
Learning to use 'streaming' services such as Netflix on your TV opens up a world of entertainment options. (Streaming just means the data comes straight from the internet on the spot and isn't stored on your device. Like a telephone call really. See, you've been streaming for years.)
Movies, sports, documentaries, series, nostalgia... there's something for everyone. Beware of ending up with multiple subscriptions that can add up to a substantial cost per month. Many have a 'one-month free trial' that you need to remember to cancel if you don't wish to continue being billed monthly.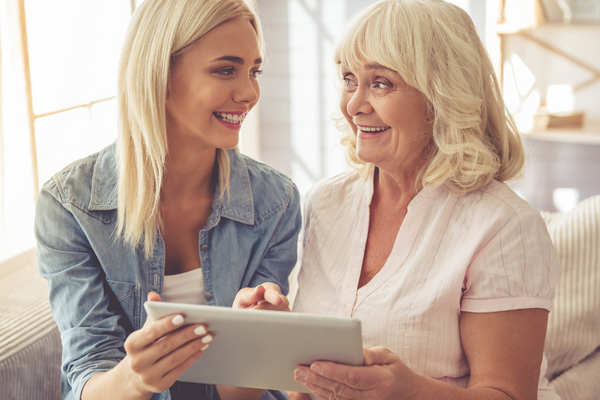 Connecting with younger generations
You may have children, grandchildren or even great-grandchildren who would be happy to help you with digital technologies. If you learn to use social media and messaging apps, you can stay in touch with the day-to-day lives of your young, loved ones more than ever before.
You could follow a grandchild's overseas trip on Instagram. Send happy birthday messages. Be easily contacted for advice on parenting, gardening, cooking, finances. You have years of wisdom to draw on, so let it be known that you're only a phone call or message away.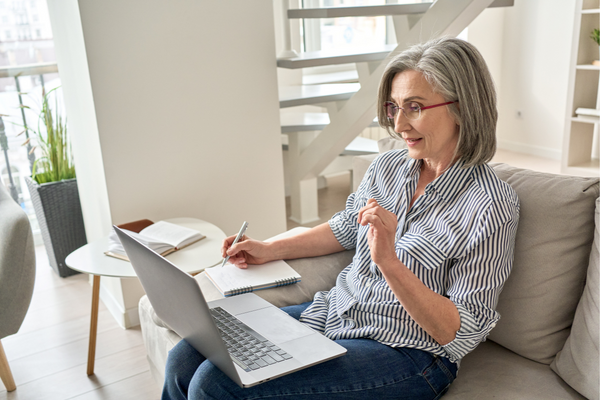 Enhance your independence at home
Adelaide and regional South Australia home care packages are designed to help you live in your own house as long as possible. Maintain your independence, while improving comforts and conveniences.
Digital technologies can be harnessed at home to make your life easier, to keep you entertained and to connect you with friends and family. There's no time like the present to get started or improve your skills.
Age positively and stay connected to your loved ones, by learning the important technologies.
---