Embark on a rewarding career offering home care services to those in need: our incredible older community in the Murray Mallee, Adelaide Hills and metropolitan Adelaide.
---
Seniors have enriching, fascinating lives, with a lot to share. But they need a hand, whether it's around the house, with social errands or everyday tasks. It's truly an honour to be there for all these wonderful community members of ours.
---
MMACG provides South Australian seniors with unique country-community care.
Supportive care workers enhance, transform, and sometimes, save lives. Nothing compares to the feeling of helping a senior enjoy their day, their home and their lives with a newfound energy.
With MMACG we have our community's back… and yours.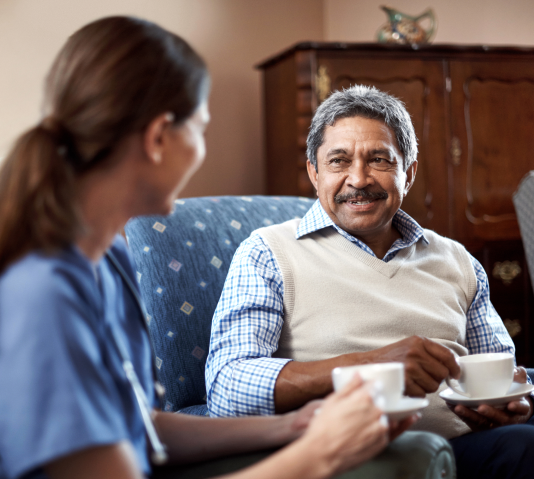 Become a MMACG in-home aged care support worker
MMACG is always on the lookout for experienced and empathetic support workers to empower our older community in the Murray Mallee and Coorong, Southern Fleurieu Peninsula, the Riverland, Adelaide Hills, and metropolitan Adelaide.
The hours and work duties vary, depending on each client's individual needs and care package. If you're a patient, caring person who enjoys caring for elderly people, we'd love to speak with you. MMAC requires workers for aged care services at home to provide the following:
• Certificate 3 in Aged Care or equivalent (or be willing to obtain qualifications)
• Current Senior First Aid Certificate
• Valid Federal Police Check/Certificate
• A driver's licence and a reliable vehicle with the appropriate insurances.
Your character is most important to us. To register your interest please call our offices or email your resume to reception@murraymallee.org.au
"I really enjoy my work as an aged carer. I love meeting all the different clients we have. The job is very rewarding, and I wouldn't change it for anything. It's an honour to help and serve older adults.
Thank you all for everything that you all do. You're all wonderful people."